Biography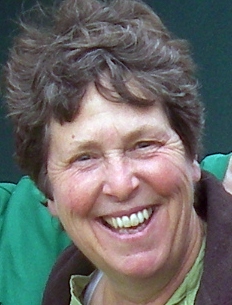 I see abstract paintings just waiting to be realised on the pebbles or pieces of fallen rock that I pick up compulsively, both in West Wales, where I live now, and on the Isle of Wight which I visit regularly with my husband Alan whilst he collects and studies fossil shells. It was on the Isle of Wight that I really 'got' the painting bug; allowing myself to experiment, develop and interpret in paintings the things I find so fascinating and beautiful! To me, water-worn or weathered wood can be as exciting as sculpture, and the ripples in sand or water are the worthy stars of a photographic study or a painting. Beach glass, pebbles and fossils encased in blocks of resin form a glowing window panel at the entrance to my studio; another artistic expression of my love for such things.
My primary inspiration is found in the detail of the natural world; perhaps due, at least in part, to having trained as an ecologist and needing to look closely in order to first find and then identify organisms. I have, from my childhood onwards, taken photographs and picked up beautiful 'things' wherever I go. I am also a keen gardener, making all sorts of preserves from my home-grown fruit and vegetables. Very recently, with my son Andy's help at Sallerton Wood, I have discovered a love of working with green wood, enabling me to make useful and lovely spoons for cooking with, as well as two wonderful chairs.
I now live in Penrhyncoch near Aberystwyth. I belong to the Mid-Wales art collective The Picturemakers / Y Llunwyr and attend the Taliesin Art Group; painting, drawing, doodling and making sculptures from driftwood. I relish the continuing opportunity to develop my painting, encouraged by my fellow Picturemakers and inspired by what I find or see, wherever I go.
---